Welcome to PlannerU
Lessons in turning strategic principles into strategic practices
Join Our Community
PlannerU exists to expand and grow the skill set of Account Planners by making a comprehensive education in brand planning a realistic possibility for more students and giving voice to fresh perspectives in strategic thinking.

---
NOT JUST THE WHAT BUT THE HOW

PlannerU is an online-only, self-paced school designed to demystify strategic planning by providing specific and actionable tools, not just theory, opinions and well-worn case studies. While there will be opportunities to practice what you learn within the curriculum, there are no tests, papers or class projects. There are no diplomas or certification. How deep or consistent you want your education to be is completely up to you.
There are two types of curriculum – courses and tutorials. Courses are fuller programs that cover a topic in more detail and are typically built around a series of videos that provide instruction on different components of a topic. In addition to courses, PlannerU will also offer tutorials. Tutorials are smaller in nature, typically focusing on a more narrowly defined research or strategy technique. Tutorials tend to be in a written format like an e-book or delivered as a series of e-mails. We're starting with just one course and one tutorial but we have plans to add more as time goes on.
Regardless of the format, the focus will be on the "hows" of Account Planning. (There is plenty of material available elsewhere that covers off the "whats" of Account Planning.) The frameworks, tactics and techniques shared through these courses are the same ones used for brands such as Microsoft, Lowe's, Pabst Brewing, Best Buy, Google, Target and Starbucks.
Speaking of Starbucks, a recent study shows that their baristas get more training than employees at ad agencies. To excel in Account Planning, you have to take your career into your own hands.
---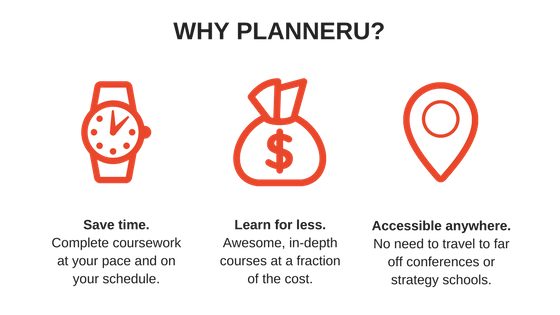 ---
INVEST IN YOURSELF
Each session is packed with real-world examples and ready-to-implement tools that can immediately improve anyone's planning skills.
Check out one of our inaugural courses and sign up today. Ask your company to reimburse you. Or invest in yourself. Whatever you do, give it a shot. If you're not satisfied, you'll get your money back. No questions.
OFFICE HOURS
Anyone – a current student or a prospective one – is invited to set up a 15-minute phone call if there is a question about course material; an inquiry for custom, on-site training for your company; or a desire to discuss and work through a project you're currently working on. So let's talk! Click here to find and book a time.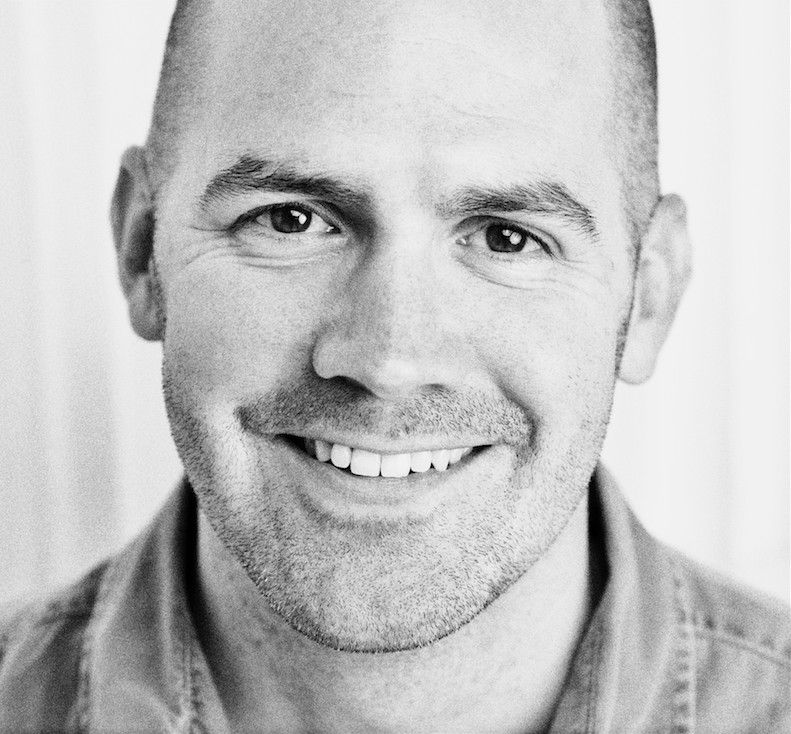 ABOUT THE INSTRUCTOR
Dan Carlton isn't the product of any Account Planning schools or bootcamps. He started his planning career at the age of 22 fresh out of a small liberal arts university tucked away in the corn fields of western Pennsylvania. Despite any formal training in Account Planning, he somehow got lucky and, for reasons still unknown to him, was hired by one of the best Account Planning agencies in the the states.
Without the time or money to enlist in a planning school or bootcamp, he had to cobble together his education in Account Planning by reading and re-reading seminal but dated books, piecing together best practices from informative but disconnected blog posts, and soaking up as much as he could from smart but busy coworkers.
It was harder than it had to be. Although Dan is still very much at the helm of The PARAGRAPH Project, the insights and strategy firm he founded in 2005, he wanted to start PlannerU to make formal training in Account Planning easier, less expensive and more accessible than it's ever been.
Dan has always been a bit of a reclusive strategist. Living off the social media grid and immersing himself in the work. Odds are you've never heard of him or his company. But perhaps that just might mean that some of the curriculum he shares at PlannerU could be new to you as well.
That's his goal, anyway.